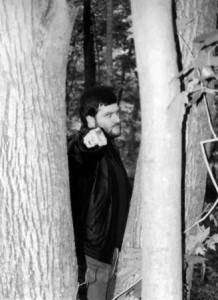 About the Author:
STEVEN L. SHREWSBURY lives, works, and writes in rural Illinois. Over 360 of his short stories have appeared in print or electronic media along with over 100 poems. 9 of his novels have been released, with more on the way. His books run from sword & sorcery (PHILISTINE, OVERKILL, THRALL, BEDLAM UNLEASHED) to historical fantasy (GODFORSAKEN) extreme horror (HAWG, TORMENTOR, STRONGER THAN DEATH) to horror-westerns (HELL BILLY, BAD MAGICK, and the forthcoming LAST MAN SCREAMING). He loves books, British TV, guns, movies, politics, sports and hanging out with his sons. He's frequently outdoors, looking for brightness wherever it may hide.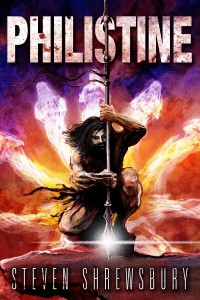 Book Synopsis Philistine:
The Philistines, a mysterious warrior people known now for mainly one man: Goliath. The giant. Goliath. A name grander than even the man himself. You've heard of his infamous end at the hands of a shepherd as written in a famous book, but what of the life of the man himself? What book tells his tale? A warrior among warriors, a son of a god, a living legend. Goliath, the warrior champion of the Philistines. On the battlefield, he runs like a horse, wields killing instruments no normal man may heft, and revels in the fear his presence evokes. Off the field, his will is immutable, his trust invaluable, and his appetites unbearable. Goliath. This man knows no challenge. But such a reputation will not discourage all men. Scheming rulers and generals, prophetic priests and powerful cults, dauntless warriors looking to make their own legend. Monsters. Gods. For one seemingly unkillable, at the very least, these things can ruin an otherwise pleasant day. Along with his shield bearer, Abimelech, and soldiers more in awe than they are useful, Goliath will set out on missions for kings, face foul magic users, and walk in the shadows of mysterious halls. History tells us Goliath died at the hands of an Israelite. Goliath may have something to say about that. Philistine is the first Tale of Goliath, set in the same world as Steven Shrewsbury's novels such as Overkill and Thrall, and his Blood and Steel: Legends of La Gaul short stories.
My Thoughts:
This book took off from word one and was action packed the whole time. I love the Authors voice. Thrall was one of the best I have read in the genre so I had a feeling this book would not disappoint. And it did not. This was a great sword and sorcery. But be warned it is battle after bloody battle. But I highly recommend if you love sword and sorcery you will love this book. I love this new take on an old tale. Shrewsbury is an old school storyteller and a master at that.
My Rating: 4 out of 5.
Author Links:
Website:
http://sshrewsbury.wordpress.com/
Facebook:
https://www.facebook.com/authorstevenshrewsbury