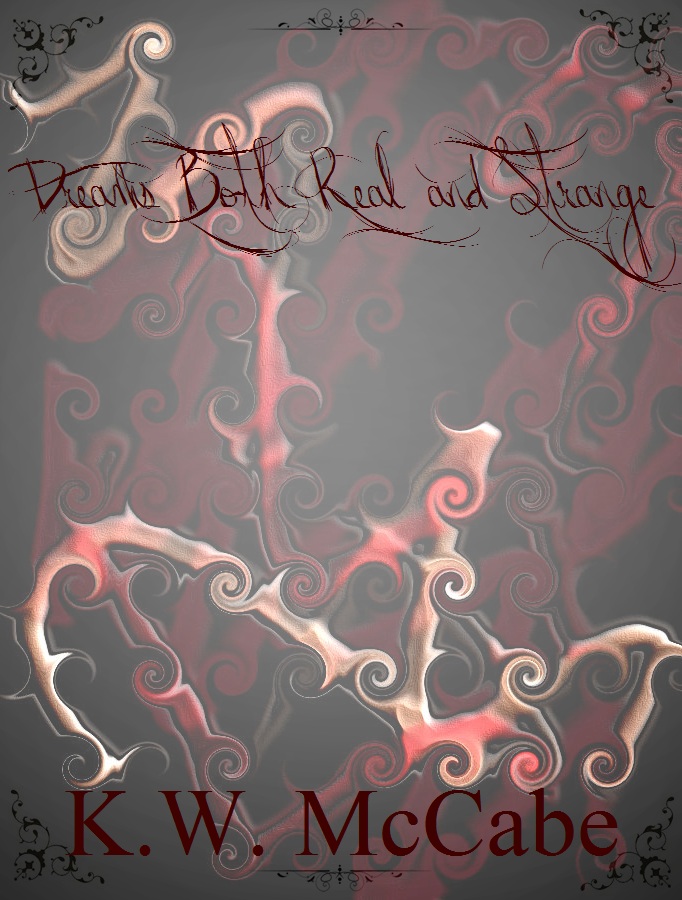 Dreams Both Real and Strange
By K.W. McCabe

About the book:

Choices: A Short Story
- The Reaper requires an answer to a question: what choice would you make?

Rebirthed: A Short Story
- Dreams of Rebirth
The Lake: A Short Story
- A ghost story

Mourning: A Short Story
- Mourning and regrets

Wraith: A Short Story
- Anne is kidnapped by Wraith, and Lena must rescue her. But all three are wrapped in a web of selfishness, hatred, and cruelty- what will it take to redeem them all?
My Review:
Dreams Both Real and Strange contains five short stories. After reading each story, you are left craving more. The author, K.W. McCabe has a way of introducing a part of a story, whether it's in the beginning or middle. You, as the reader can decipher what it all means. Each short story was a teaser. You are left to wonder what happens next or what caused each scenario. K.W. reveals just enough and then pulls the rug right from underneath you.
Very descriptive writing. Each story may contain a little adventure, mystery, paranormal, suspense, and fantasy. I hope to see each short story turned into a separate book as I would love to read each one. I can't wait to read more by K.W. McCabe.
Disclosure of Material Connection: An ebook was provided to me by the author for review. No payment was received by me in exchange for this review nor was there an obligation to write a positive one. All opinions expressed here are entirely mine and may not necessarily agree with those of the author, the book's publisher and publicist or the readers of this review. This disclosure is in accordance with the Federal Trade Commission's 16 CFR, Part 255, Guides Concerning the Use of Endorsements and Testimonials in Advertising.